Resolutions That Are Fundamentally Strong
Here we are again; the beginning of a new year, and yet another opportunity to pronounce another proverbial New Year's Resolution that will make improvements about ourselves.  Most of us decide to take actions that drive us to kick aside bad habits, while others just want to try something new in their lives.  Some people simply add new things to their bucket list that they want to accomplish or experience in the new year.  Whatever the motivation, and no matter the goal, the new year presents new opportunity to accomplish more than we did in the past.
New Year isn't meant to serve as a catalyst for sweeping character changes. It is a time for people to reflect on their past year's behavior and promise to make positive lifestyle changes[i].  I am often amazed, this time of year, at how we seem to distinctively draw that line between one year and the next, rather than making these choices and decisions progressively throughout the year and throughout our lives.  As I said in a Tweet on December 26th:
Why are we waiting until next Thursday (January 1, New Year's Day) to start something new or kick bad habits aside.  Let's start today. (via @5StarLeadership)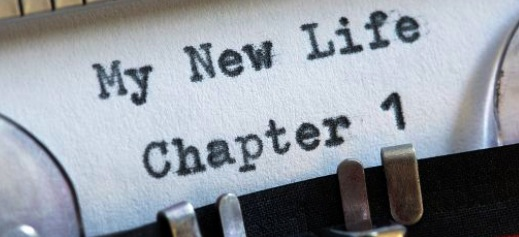 It's never too late to turn a new page[ii], or to start a new chapter in your book of life.  For others, their goal is to accomplish the goals of 2014 which they should have done in 2013 because they made a promise in 2012 and planned in 2011[iii].  And, there are some people who absolutely resent the notion of making New Year's resolutions.  For those people, making New Year's resolutions implies that they need to change.  I guess they think they're perfect just the way they are[iv]. But, shouldn't we always be resolving to improve?  Shouldn't we be building a list of goals and objectives all the time that are fundamentally strong?  Isn't it important and valuable to aspire to achieve these victories throughout our lives?  If we are in a position to set resolutions to make improvements, or to take definitive action to destroy behaviors that have prevented us from advancing, we are obviously fighting these battles now. As Vala Afshar Tweeted recently:
As you enter the new year, you have 3 decisions:
First, we must reflect on the lessons you've learned along your life's journey to this point.  We must consider the mistakes we've made, particularly with past resolutions.  Maybe they were unrealistic or unattainable.  Maybe we weren't fully prepared to follow-through with the promise we made with ourselves or others, or there were challenges and setbacks we didn't anticipate.  When making new resolutions, we should consider our strengths, and be totally honest with ourselves about our weaknesses. Second, we need to answer a few questions before truly deciding what actions we are going to take to achieve victory in 2015.  Just like going into battle, we have to make decisions on what we will need to achieve victory.  What are our priorities?  What resources will we need to effectively and efficiently reach each milestone?  Of the resources we have available, which are the ones that need improvement?  How and where can we blaze new trails to reach new destinations in our lives?
Your success in 2015 will be based on how well you mix the ingredients for achieving victories along the path. (via @5StarLeadership)
Last, our choice of targets (resolutions) should be unselfish.  We must think of those around us when determining what we are going to set out to achieve.  What impact will our choices have on those around us?  Your New Year's resolution should be as much for those around you as it is for yourself.  Do something that benefits everyone[v]. For those of us who are leaders, making resolutions amounts to creating a vision, then determining a set of action steps to accomplish each task along the road to victory.  The principles, virtues and values that go into these intentions considers many of the same thought processes an individual takes when deciding to improve something in their lives, or to take deliberate action to accomplish something monumental.  No matter if you are a leader of a team or organization, or someone who has important goals to accomplish in their lives, it will be important to establish a clear vision for what you are setting out to achieve. _________________________________________________________________________________________________ 2015 Resolutions For You and Those Around You To Become Fundamentally Strong –
The following can be adapted to fit any person, situation, family, friend, team, company, etc.  Each of the following four initiatives are based on a series of Tweets I posted on New Year's Day.  After each one listed is a link to the original Tweet:
 _________________________________________________________________________________________________ Keeping It Real –
Making New Year's resolutions requires a certain attitude, focus and commitment.  It requires a discipline that is firm and unwavering. Discipline is easy to talk about – but difficult to practice without the right motivation[vi].  And being continuously motivated and inspired to achieve anything in life can be challenging.  Let's be honest; it's not easy.  We have too many distractions and negative impulses, as well as constraints on our time.  Some might say that our struggles with resolutions is mind over matter; we don't mind because it doesn't matter.  But, you must have a strong desire to succeed and be determined to stick to it. Here are a few keys to success:
Identify a tangible and legitimate resolution that will improve or enhance your life. Make it relevant.
Avoid making one overwhelming and sweeping change.  Smaller, more attainable resolutions will help you reach for whatever you are striving to achieve.
Specify the improvements you want to make, listing their priority of importance and completion.  Then specify the tasks, behaviors, resources and/or requirements that will fulfill every aspect and obligation of the resolution
Recognize and plan for the constraints and challenges that may cause you to fall back or fail.  Prepare yourself mentally and/or physically for those pitfalls, and gain the necessary resources and support mechanisms to overcome them.
Set several milestones with attainable time-bound gates.  Hold yourself to a schedule, and track your progress.
Start with small, attainable goals to start.  It is important to gain confidence in your efforts, and winning a few smaller battles will strengthen your resolve.
Remain focused, and do not give in to complacency or laziness.  Use the lessons you learned with past resolutions to drive yourself to success.  There is no substitute for victory.
Improvise, adapt and overcome.  You may have to change your plans along the way, but do not change your vision.  You have set a firm goal and resolution; DO NOT turn back after stubbing your toe or stumbling.  Don't beat yourself up if you fall back, even if it seems your setbacks are insurmountable to recover from.  Remember, minor missteps are perfectly normal, and they may seem far greater than they really are.  Face it, you'll have ups and downs.  But, you must resolve to recover from your mistakes and get back on track.
 _________________________________________________________________________________________________
"Success is the ability to visualize what you want to do next with your life—what you want to be, do, and have in life—and to enjoy that process of moving toward that vision, achieving it, and creating new visions." ~ Norma Carr Ruffino
_________________________________________________________________________________________________ 
See Also –
Being Aware and prepared: A Motto for Success and Victory in the New Year (commandperformanceleadership.wordpress.com)
Footnotes –
[i] Making Your New Year's Resolution Stick – Accessed 2 January 2015 – American Psychological Association – http://www.apa.org/
[ii] From a Tweet by @E_H_Carpenter, posted on 30 December 2014 at 12:15PM: https://twitter.com/E_H_Carpenter/status/549977008118448128 – Accessed 2 January 2015
[iii] From a Tweet by @Noel_DeJesus, posted on 31 December 2014 at 10:29AM: https://twitter.com/Noel_DeJesus/status/550312847071535104 – Accessed 2 January 2015
[iv] Inspired by a Tweet by @GalleryAriana, posted on 1 January 2015 at 11:36AM: https://twitter.com/GalleryAriana/status/550692050040266752 – Accessed 2 January 2015
[v] From a Tweet by @5StarLeadership (That's ME), posted on 1 January 2015 at 11:01AM: https://twitter.com/5StarLeadership/status/550683356439269376 – Accessed 2 January 2015
[vi] Pause Now To Consider Your Success Goals for 2015 – Accessed 2 January 2015 – Office Dynamics International – http://officedynamics.com/
* Find more resources and information on setting New Year's resolution on Google.
Photo Credits –